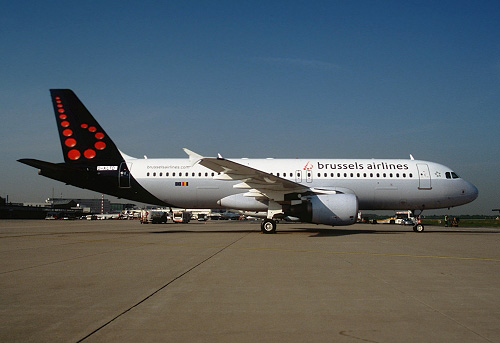 Date: 04/2011

Location: DUS/EDDL

Photo: collection Skystef

Description: second A320 for Brussels Airlines, second hand but in their full colors, was delivered at Brussels on April 21 2011 still with "D-ALTD" registration of previous operator Air Berlin, here depicted such awaiting its ferry from Dusseldorf.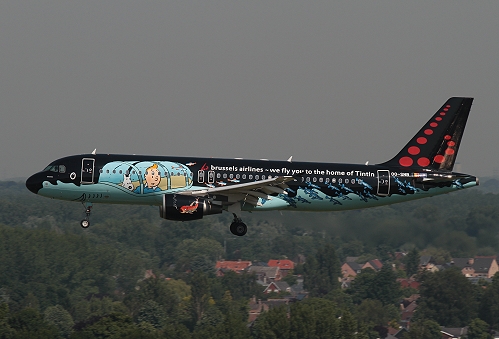 Date: 05/06/2015

Location: BRU/EBBR

Photo: Skystef

Description: on March 4 2015, it was ferried to Ostrava to be repainted with cartoon "Tintin" 100th anniversary colors and ten days later such rolled-out of the hangard. It came back to Brussels on March 15 and went operational the next day.