Date: 1960

Location: Knokke (Het Zoute)

Photo: collection Skystef

Description: from October 1953 on, it went to another Belgian company: Coastal Air Transport which operated this airframe till 1960, when the aerodrome "Het Zoute" and consequently CAT closed their doors.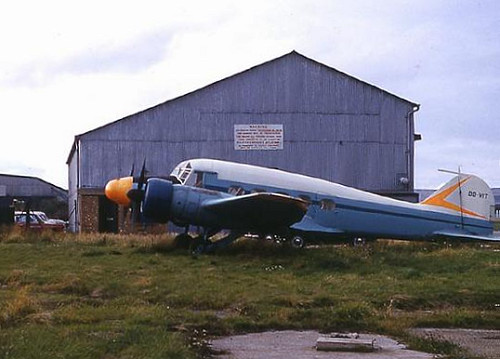 Date: 1963

Location: PME/EGHP

Photo: collection Skystef

Description: on May 9 1960 it was reregistered to "OO-VIT", was used by several private owners till 1967 and remote sensing group Belfotop till 1971. On December 3 2007, after having been based overseas (United Kingdom) for over 36 years, this airframe was transported by surface to Belgium and is currently stored at Vissenaken. Owned by the Royal Belgian Army Museum, it will be restored for future display in old Belgian Air Force markings at Melsbroek.