Date: 09/2003

Location: FRA/EDDF

Photo: collection Skystef

Description: TNT Airways first Boeing freighter, wearing the full livery, became operational on July 1 2003.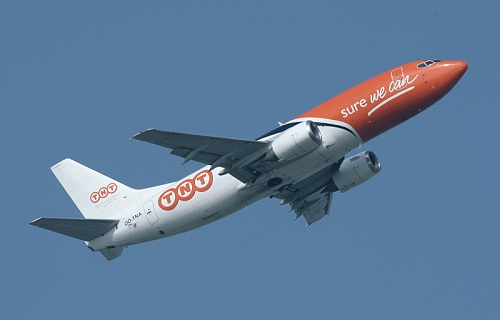 Date: 19/03/2009

Location: BRU/EBBR

Photo: Skystef

Description: since July 18 2008 with revised titles. Final commercial flight was provided on May 2013. Two days later ferried to Brussels for storage. On June 22 2013 it left for Maastricht to receive the livery of West Atlantic and on June 30 it was ferried to Coventry for maintenance. Over there, on July 11, it was cancelled to "G-JMCO".