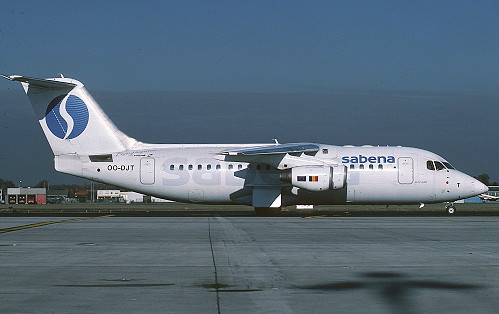 Date: 11/1999

Location: BRU/EBBR

Photo: collection Skystef

Description: this "Avro" RJ85 for DAT was delivered at Brussels on September 26 1996. Solely operated on behalf of Sabena, it only carried the markings of the flag carrier and is depicted in the first of two color schemes. It did wear additional "Flying together with Swissair".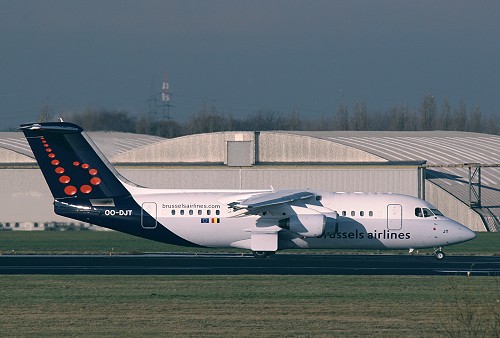 Date: 22/11/2007

Location: BRU/EBBR

Photo: Skystef

Description: changing to the new corporate identity of Brussels Airlines on March 25 2007, it was painted such by November 19 2007. On February 2 2012, it performed its final flight and afterwards stored at Brussels. A couple weeks later, on February 27, it was ferried to Kemble in neutralized markings on return lessor. It was cancelled as "G-CHFE" on April 23 2012.